🔺🔻 Save the DATE 🔻🔺
Online Registration and payment links to follow.
12/30/2021 to 1/1/2022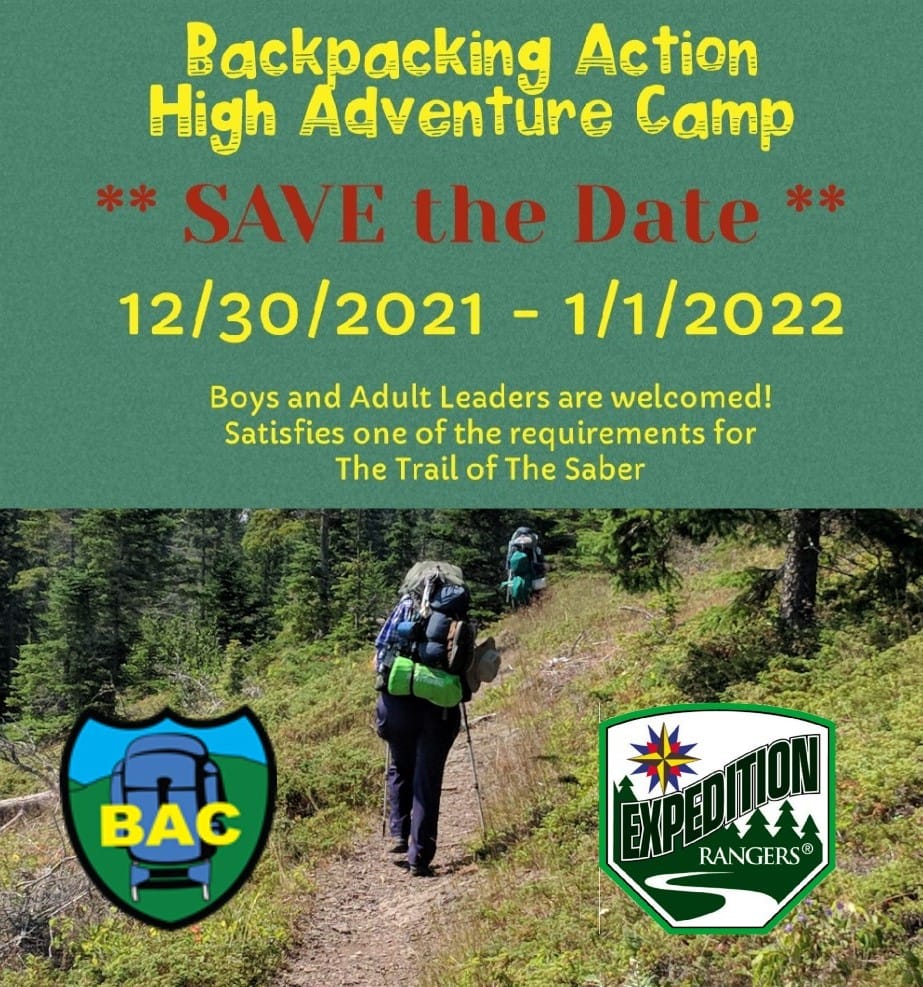 Camp Lone Eagle/Talladega National Forest
BAC is designed for those who want to spend time on the trail learning and developing backpacking skills with classes, such as trail equipment, low impact camping, emergency first aid, map and compass, and rescue techniques. Trail teams will camp and work together. Participants will carry their gear and food in backpacks and will share in tasks and leadership responsibilities. They will live in tents and prepare their meals. They will be given many opportunities to demonstrate what they have learned about living in the back-country.
Prerequisites:
Boys must have completed the 8th grade.
Leaders must have a background check on file with AL A/G
What to expect:
Practical backpacking skill lessons.
Backpacking overnight in the Talladega National Forest.
Amazing time of fellowship with God and fellow Rangers.
Cost/Registration:
Early Bird Discount $25 ($150) Registration & Payment received by Nov 30
$50 discount for bringing your own gear (Backpacking: Backpack, tent, cold weather sleeping bag, sleeping pad, full list to follow-these required items can be rented and is included in full price of camp.) ($100 with early bird or $125 after early bird deadline)
Registration & payment must be RECEIVED by – Dec 17, 2021 ** NO EXCEPTIONS**
Registration will be online, link https://tinyurl.com/learegistration
Online Payment: https://square.link/u/MdAgJbjf
For early bird: use coupon code "EarlyBird" when paying online.

Limited spots available, first come first serve. Boys get priority.
Limited Scholarships available.  Contact Jason Vawter for scholarship application.
(jasonscottvawter@gmail.com) Note: Scholarships have to be applied for before Nov 30.
For more details contact: