NEEC – National Elementary Education Conference
NEEC is coming to Springville, AL – CAMP UTOPIA!! You will want to sign up for this training! Especially if you are a Ranger Kids Commander and/or a female commander!! This is an excellent training course for teaching elementary age kids (Ranger Kids).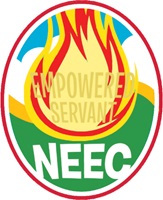 NEEC is an interactive event that gives men and women leaders training in various techniques and methods to effectively teach and mentor boys. Leaders will explore the development and needs of the elementary age group, with Ranger Kids as the main focus. Attendees will gain a better understanding of the needs and characteristics of boys so you can better relate and connect with them.

https://royalrangers.com/
Date: 10/7 & 10/8/2022
Camp Utopia 1668 Camp Rd, Springville, AL 35146

Pre-Camp, Application and Event Info (both can be found on the National Website)
Pre-Camp Info – https://royalrangers.com/training/-/media/25B5A905D0BE46728175C3F002290604.ashx
Event Information – https://royalrangers.com/-/media/RoyalRangers/Schedule-Component/PDFs/NEEC/2022/NEEC-AL-Event-Information.pdf
To register go to the National Royal Rangers site https://royalrangers.com/training/events for online registration. Registration Link
If the online registration period has passed and you would like to attend you can fill out a paper registration form.