The Great Wild West Adventure
"The Great Adventure" formally known as Powwow is coming To Camp Lone Eagle this April 13-16.
Register Today!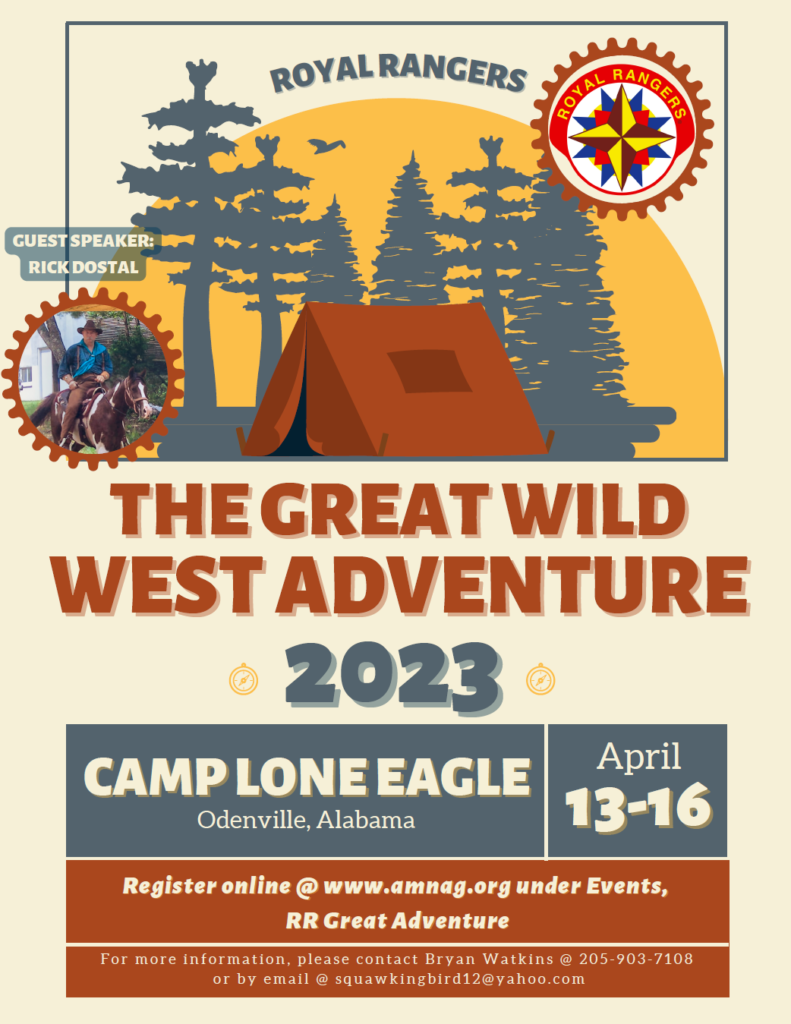 2023 is the year of "The Great Wild West Adventure"!
Informational packets are available at the Alabama AG Ministry Network Website

Registration is open! Register by April 8th 2023
---
Lead the way!
It takes volunteers from every outpost for the activities at TGA to be operational. No matter the size of your outpost if every commander will take a slot we can keep the activities open for all the boys. Otherwise activities will shutdown based on volunteer participation. Please go ahead and sign up for your preferred time slots on our sign-up genius! We hope this will allow your outpost to better plan and split-up when leaders are serving at an activity.